Stromal vascular fraction (SVF) at our plastic surgery office in Phoenix, AZ is performed through an innovative harvesting technique (liposuction) of stem cells with varied growth factors from your own fat tissue. Your growth factors are vital to your everyday health as they influence bodily activities, such as handling inflammations, causing cells to die or grow, or trigger specialized cells to perform particular actions in their respective locations. Our board-certified plastic and reconstructive surgeon, Dr. Carlos Mata, can provide stromal vascular fraction therapy as an application of stem cells to help generate and repair damaged tissues. Researchers have found that lipoaspirate contains different kinds of cells that can be used for fat grafting, and thus produces better cosmetic outcomes like improved texture, volume, and viability of regenerated cells.
Reviews
"I had two procedures done earlier this year by Dr. Mata. The tummy tuck was in January 2016 and following after in February, thigh lift. After working out so many years, it was the excess skin and fat I had removed. For all my future procedures and for friends and family, I definitely recommend Dr. Mata. Growing up with physicians in my family ( my mother was a Pediatrician), he has a wonderful disposition very reminiscent of the days when doctors cared and took all the time you needed to address concerns. Dr. Mata also made sure I was mentally prepared for the procedures and was 100% transparent with what I can expect. It's not a form of weight loss, but body sculpting. He has a very nurturing way about him as well. My healing experience has been the most positive under his care and the care of the staff. You are given written directions and the nurses will answer any questions you have. After the procedures, of course, new clothes feel great in smaller sizes, but it's not seeing the unwanted skin and fat, always getting larger sizes to disguise my trouble spots that brings me happiness. I have no regrets. I highly recommend Dr. Mata and I'm so grateful. My arms are next! :-)"
- L.N. /
Google /
Jul 06, 2016
"friendly honest and trustworthy plastic surgeon - When I first met Dr. Mata I had already had 2 surgeries in 3 months, one for implants and one because I had an infection in my pocket. I still had the infection and the implants had to come out. I had been passed around from doctor to doctor by this time and did not know who to trust. Dr. Mata said the implants needed to come out and we would try again after I healed. So heading into my third surgery I felt broken. Dr. Mata walked me through The Whole thing and was extremely companionate. After 6 months of healing I went in for my 4th surgery to try and feel normal again because at this point one of my breast was deformed. Dr. Mata and my husband were my rocks. Here I am well into my second month I look beautiful and everything is now healing as it should. Dr. Mata makes you feel that he is truly there for you and you are not alone. I know cosmetic surgery is done out of vanity but it is still a medical procedure and to have a doctor that sees past the vanity and knows it is for your self worth is everything. If you want someone there for you emotionally as well as medically, I could not think of a better doctor. I feel whole again. I can not explain how much Dr. Mata has given me."
- Anonymous /
Vitals /
Jun 16, 2017
"Dr. Mata has been a great doctor to me. Always takes the time to answer my questions."
- Anonymous /
Vitals /
Jun 15, 2017
"Mommy makeover success - My mommy makeover experience was way better then I thought with outstanding results. My first visit with Dr Mata was what sealed the deal, really liked that he explained everything in detail without sugar coding anything. The surgery was such a success I was really expecting to be in a lot of pain but it was not bad. Now is three weeks post surgery and I look amazing feel like I'm 20 yrs old..."
- A. /
RealSelf /
Jun 10, 2017
"man boobs and liposuction - Scottsdale, AZ - I had male breast reduction performed by Dr Mata about a month ago or so and I'm impressed with my outcome. After looking up couple Drs in the valley and going on consultation I decided to go with Dr Mata. He explained everything in detail and after looking at his pictures with scars were almost invisible I just knew he would be the one. Now just like his pictures my results are great, I..."
- N. /
RealSelf /
Jun 08, 2017
Previous
Next
Best Candidates

@headingTag>
Ideal candidates for stromal vascular fraction should be in overall good health, have excess fatty tissue to be harvested for use, and have a viable body region for cell regeneration. At a personalized, private consultation, Dr. Mata can discuss whether or not stromal vascular fraction is a viable option for your specific case. He can also explain in detail how the process works, risks, benefits, and more.
What To Expect

@headingTag>
The expectation of stromal vascular fraction is that this is a regenerative process that accelerates wound healing, formation of new bold vessels, and enhances generation of cells to act as fillers in procedures like breast enlargement, reconstructive surgeries, scar revision, and skin rejuvenation. The healing process for this procedure takes about 2 months.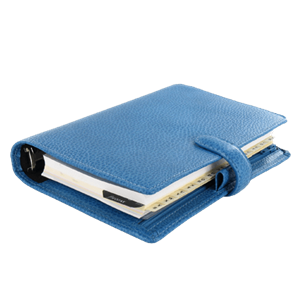 Plan Your Procedure
Average Cost

From

$10,000

Recovery Time

3 days

Average Procedure Time

1 hr
Email Us
Learn More about SVF

@headingTag>
If you would like to learn more about the process of stromal vascular fraction at our plastic and reconstructive surgery office in Phoenix, AZ, call today and schedule a private consultation. We would be happy to explain the health benefits, risks of the procedure, and how to care for your body after SVF has been implemented. Call today and talk to one of our friendly front office staff members.