Dr. Carlos Mata now offers his patients the Quanta System laser hair removal, the newest treatment trend in follicle elimination. Men and women, alike, long to rid themselves of unwanted hair of the face, legs, underarms, abdomen, chest, back, and groin. The intensity of the laser causes controlled damage to hair follicles. While in shock, the follicles do not generate hair. About 3 – 6 treatments are recommended for 3 years for the best results. Hair will eventually return but may not do so for 2 – 4 months for most (really lucky people have 6 – 12 months without regrowth). Under the direction of our board-certified plastic surgeon, Dr. Mata, all laser hair removal treatments are performed by a trained technician, and last 15 – 60 minutes depending on the size of area treated. When hair returns, it is usually thinner and lighter, with (typically) 75% reduction in hair growth. Arrested hair growth following 6 treatments has been reported but should not be expected.
Reviews
"I had two procedures done earlier this year by Dr. Mata. The tummy tuck was in January 2016 and following after in February, thigh lift. After working out so many years, it was the excess skin and fat I had removed. For all my future procedures and for friends and family, I definitely recommend Dr. Mata. Growing up with physicians in my family ( my mother was a Pediatrician), he has a wonderful disposition very reminiscent of the days when doctors cared and took all the time you needed to address concerns. Dr. Mata also made sure I was mentally prepared for the procedures and was 100% transparent with what I can expect. It's not a form of weight loss, but body sculpting. He has a very nurturing way about him as well. My healing experience has been the most positive under his care and the care of the staff. You are given written directions and the nurses will answer any questions you have. After the procedures, of course, new clothes feel great in smaller sizes, but it's not seeing the unwanted skin and fat, always getting larger sizes to disguise my trouble spots that brings me happiness. I have no regrets. I highly recommend Dr. Mata and I'm so grateful. My arms are next! :-)"
- L.N. /
Google /
Jul 06, 2016
"friendly honest and trustworthy plastic surgeon - When I first met Dr. Mata I had already had 2 surgeries in 3 months, one for implants and one because I had an infection in my pocket. I still had the infection and the implants had to come out. I had been passed around from doctor to doctor by this time and did not know who to trust. Dr. Mata said the implants needed to come out and we would try again after I healed. So heading into my third surgery I felt broken. Dr. Mata walked me through The Whole thing and was extremely companionate. After 6 months of healing I went in for my 4th surgery to try and feel normal again because at this point one of my breast was deformed. Dr. Mata and my husband were my rocks. Here I am well into my second month I look beautiful and everything is now healing as it should. Dr. Mata makes you feel that he is truly there for you and you are not alone. I know cosmetic surgery is done out of vanity but it is still a medical procedure and to have a doctor that sees past the vanity and knows it is for your self worth is everything. If you want someone there for you emotionally as well as medically, I could not think of a better doctor. I feel whole again. I can not explain how much Dr. Mata has given me."
- Anonymous /
Vitals /
Jun 16, 2017
"Dr. Mata has been a great doctor to me. Always takes the time to answer my questions."
- Anonymous /
Vitals /
Jun 15, 2017
"Mommy makeover success - My mommy makeover experience was way better then I thought with outstanding results. My first visit with Dr Mata was what sealed the deal, really liked that he explained everything in detail without sugar coding anything. The surgery was such a success I was really expecting to be in a lot of pain but it was not bad. Now is three weeks post surgery and I look amazing feel like I'm 20 yrs old..."
- A. /
RealSelf /
Jun 10, 2017
"man boobs and liposuction - Scottsdale, AZ - I had male breast reduction performed by Dr Mata about a month ago or so and I'm impressed with my outcome. After looking up couple Drs in the valley and going on consultation I decided to go with Dr Mata. He explained everything in detail and after looking at his pictures with scars were almost invisible I just knew he would be the one. Now just like his pictures my results are great, I..."
- N. /
RealSelf /
Jun 08, 2017
Previous
Next
Laser Hair Removal Procedure

@headingTag>
During laser hair removal, it is common for multiple treatments to be done to ensure that the hair follicles are removed. At any given time, a certain number of hairs are in a resting phase, rather than a growth phase. Because the laser treatment is not effective on the hair follicles that are not actively growing, multiple sessions are needed. On average, it takes about 3 – 5 treatments to disable new hair growth. These sessions are spaced between 3 – 4 weeks to make sure the area has already recovered from the previous session. During the procedure, the skin is stretched slightly so that the laser can precisely target the hair follicle roots. When this happens, the follicle absorbs the heat and ultimately falls off and stops growing.
What to Expect

@headingTag>
Because of the vacuum, patients will feel slight pressure on the area that is being treated. The laser beam can slightly sting, but cool temperatures will be applied between pulses to help with the patient's discomfort. The application of cold blast also minimizes side effects high temperatures may cause. Sessions may last from 15 minutes up to an hour for larger areas, such as the back. Although patients can resume normal activity after treatment, the treated area will look and feel similar to a sunburn. Patients should avoid exercise for about 24 hours to allow the skin to calm, and sun exposure should be avoided during treatment.
Laser Hair Removal FAQs

@headingTag>
Best Candidate?

@headingTag>
Individuals with light skin and dark hair generally are the best candidates for laser hair removal. That being said, individuals with varying skin tones and hair color can also be considered for this treatment, but in order for the laser to find the hair and effectively treat it, it has be able to see it. Therefore, those with light skin and very light blonde hair may not be the best candidates for this procedure.
How many sessions?

@headingTag>
The series of treatments is designed to ensure that all hair growth is suppressed. There will be significant reduction, but not all hair follicles are destroyed in the initial session and some may continue to grow. The additional sessions ensure that the remaining growing hairs will also be removed.
How Long Is Recovery?

@headingTag>
There is no downtime following laser hair removal and patients can usually resume their normal routine. There will be tingling and slight redness on the treated area that subsides after a few hours. Afterwards, the skin may look and feel like it's sunburnt. Cooling creams or ice packs may provide relief to the burnt feeling. Sun exposure must be limited several weeks before and after treatment.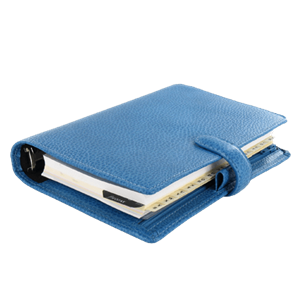 Plan Your Procedure
Average Cost

From

$150

Recovery Time

7 days

Average Procedure Time

15 min - 1 hr

Procedure Recovery Location

Out-Patient
Email Us
Related Procedures