Lines, creases, and wrinkles no longer need to have a prominent place on your face. Today, with more people looking for ways to fight the signs of aging, there have never been more promising options. Scottsdale, AZ board-certified plastic surgeon, Dr. Carlos Mata, provides Radiesse, a popular volumizing dermal filler injected underneath unwanted lines and wrinkles, creating a fullness underneath facial creases. Radiesse is the only dermal filler that stimulates the production of collagen, which helps keep the results visible for up to a full year. This filler is a great alternative for people who are allergic to artificial collagen. While collagen is a proven and effective treatment, it requires allergy testing several weeks before the Radiesse sessions and some people may develop an allergy to it after several applications.
Reviews
"I had two procedures done earlier this year by Dr. Mata. The tummy tuck was in January 2016 and following after in February, thigh lift. After working out so many years, it was the excess skin and fat I had removed. For all my future procedures and for friends and family, I definitely recommend Dr. Mata. Growing up with physicians in my family ( my mother was a Pediatrician), he has a wonderful disposition very reminiscent of the days when doctors cared and took all the time you needed to address concerns. Dr. Mata also made sure I was mentally prepared for the procedures and was 100% transparent with what I can expect. It's not a form of weight loss, but body sculpting. He has a very nurturing way about him as well. My healing experience has been the most positive under his care and the care of the staff. You are given written directions and the nurses will answer any questions you have. After the procedures, of course, new clothes feel great in smaller sizes, but it's not seeing the unwanted skin and fat, always getting larger sizes to disguise my trouble spots that brings me happiness. I have no regrets. I highly recommend Dr. Mata and I'm so grateful. My arms are next! :-)"
- L.N. /
Google /
Jul 06, 2016
"friendly honest and trustworthy plastic surgeon - When I first met Dr. Mata I had already had 2 surgeries in 3 months, one for implants and one because I had an infection in my pocket. I still had the infection and the implants had to come out. I had been passed around from doctor to doctor by this time and did not know who to trust. Dr. Mata said the implants needed to come out and we would try again after I healed. So heading into my third surgery I felt broken. Dr. Mata walked me through The Whole thing and was extremely companionate. After 6 months of healing I went in for my 4th surgery to try and feel normal again because at this point one of my breast was deformed. Dr. Mata and my husband were my rocks. Here I am well into my second month I look beautiful and everything is now healing as it should. Dr. Mata makes you feel that he is truly there for you and you are not alone. I know cosmetic surgery is done out of vanity but it is still a medical procedure and to have a doctor that sees past the vanity and knows it is for your self worth is everything. If you want someone there for you emotionally as well as medically, I could not think of a better doctor. I feel whole again. I can not explain how much Dr. Mata has given me."
- Anonymous /
Vitals /
Jun 16, 2017
"Dr. Mata has been a great doctor to me. Always takes the time to answer my questions."
- Anonymous /
Vitals /
Jun 15, 2017
"Mommy makeover success - My mommy makeover experience was way better then I thought with outstanding results. My first visit with Dr Mata was what sealed the deal, really liked that he explained everything in detail without sugar coding anything. The surgery was such a success I was really expecting to be in a lot of pain but it was not bad. Now is three weeks post surgery and I look amazing feel like I'm 20 yrs old..."
- A. /
RealSelf /
Jun 10, 2017
"man boobs and liposuction - Scottsdale, AZ - I had male breast reduction performed by Dr Mata about a month ago or so and I'm impressed with my outcome. After looking up couple Drs in the valley and going on consultation I decided to go with Dr Mata. He explained everything in detail and after looking at his pictures with scars were almost invisible I just knew he would be the one. Now just like his pictures my results are great, I..."
- N. /
RealSelf /
Jun 08, 2017
Previous
Next
Administering RADIESSE

@headingTag>
Radiesse cost $500 per syringe and is a quick procedure normally completed within 10 minutes – 1 hour depending on the size of the area being treated. The face will be thoroughly cleansed and then marked with ink so that the practitioner can conduct the injections with precision. A numbing cream is usually applied before the injection occurs. The gel is delivered using a fine needle into pockets just underneath the skin until the right volume is achieved.
What to Expect

@headingTag>
After treatment, there may be redness, swelling and even bruising around the injection sites, but these go away after several hours. Patients will be able to resume their normal routine; although strenuous exercise should be limited for the first 24 hours. Patients will see their results immediately, and the results will continue to improve because Radiesse stimulates natural collagen growth, which is an agent for healthy skin.
Radiesse FAQs

@headingTag>
Radiesse vs. Other Fillers?

@headingTag>
There is an extensive selection of derma fillers available. Each filler has its own specific treatment to match the patient's cosmetic issues. Whether naturally or artificially derived, these are all Food and Drug Administration (FDA) approved, which means they are proven to be safe and effective. The one highlight of a Radiesse treatment is that aside from its volumizing capability it can function as a collagen stimulator. When collagen multiplies, it greatly benefits the skin tone. During the initial consultation, the face will be assessed and the appropriate filler will be recommended.
Is Radiesse Right For Me?

@headingTag>
Several other derma fillers are manufactured using hyaluronic acid. Popular examples are Juvéderm® or Restylane®. While these are great in adding volume back to facial depressions, Radiesse stands out as the only filler made of calcium-based micro spheres, which have the ability to integrate with skin tissues and promote collagen growth. Every patient is unique, and a treatment plan will be tailored to them that may include Radiesse, or another filler if the practitioner feels it will best benefit the patient.
Radiesse is FDA approved, and backed by comprehensive testing. As it is derived from a substance that naturally occurs in the body, it poses no toxic risk. Temporary side effects may include redness, swelling, bruising, numbness or itching, which all subsides after a few days.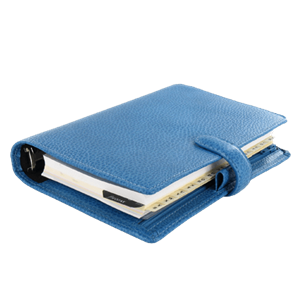 Plan Your Procedure
Average Cost

From

$500

Recovery Time

1-3 days

Average Procedure Time

10 min - 1 hr

Procedure Recovery Location

Out-Patient
Email Us
Related Procedures