A lower body lift by Scottsdale, AZ board-certified plastic surgeon, Dr. Carlos Mata, targets the mid-body section that includes the abdomen, lower back, buttocks, hips, and the thighs. The procedure is actually a 360° treatment to improve the appearance of the lower body for patients, who are close to or near their goal weight. A lower body lift is a combination of surgical procedures that trim away aged skin and reshape a body part back to a healthy contour. For many of Dr. Mata's patients, this procedure helps complete their weight loss transformation and allows them to reach their aesthetic goals.
Reviews
"I had two procedures done earlier this year by Dr. Mata. The tummy tuck was in January 2016 and following after in February, thigh lift. After working out so many years, it was the excess skin and fat I had removed. For all my future procedures and for friends and family, I definitely recommend Dr. Mata. Growing up with physicians in my family ( my mother was a Pediatrician), he has a wonderful disposition very reminiscent of the days when doctors cared and took all the time you needed to address concerns. Dr. Mata also made sure I was mentally prepared for the procedures and was 100% transparent with what I can expect. It's not a form of weight loss, but body sculpting. He has a very nurturing way about him as well. My healing experience has been the most positive under his care and the care of the staff. You are given written directions and the nurses will answer any questions you have. After the procedures, of course, new clothes feel great in smaller sizes, but it's not seeing the unwanted skin and fat, always getting larger sizes to disguise my trouble spots that brings me happiness. I have no regrets. I highly recommend Dr. Mata and I'm so grateful. My arms are next! :-)"
- L.N. /
Google /
Jul 06, 2016
"friendly honest and trustworthy plastic surgeon - When I first met Dr. Mata I had already had 2 surgeries in 3 months, one for implants and one because I had an infection in my pocket. I still had the infection and the implants had to come out. I had been passed around from doctor to doctor by this time and did not know who to trust. Dr. Mata said the implants needed to come out and we would try again after I healed. So heading into my third surgery I felt broken. Dr. Mata walked me through The Whole thing and was extremely companionate. After 6 months of healing I went in for my 4th surgery to try and feel normal again because at this point one of my breast was deformed. Dr. Mata and my husband were my rocks. Here I am well into my second month I look beautiful and everything is now healing as it should. Dr. Mata makes you feel that he is truly there for you and you are not alone. I know cosmetic surgery is done out of vanity but it is still a medical procedure and to have a doctor that sees past the vanity and knows it is for your self worth is everything. If you want someone there for you emotionally as well as medically, I could not think of a better doctor. I feel whole again. I can not explain how much Dr. Mata has given me."
- Anonymous /
Vitals /
Jun 16, 2017
"Dr. Mata has been a great doctor to me. Always takes the time to answer my questions."
- Anonymous /
Vitals /
Jun 15, 2017
"Mommy makeover success - My mommy makeover experience was way better then I thought with outstanding results. My first visit with Dr Mata was what sealed the deal, really liked that he explained everything in detail without sugar coding anything. The surgery was such a success I was really expecting to be in a lot of pain but it was not bad. Now is three weeks post surgery and I look amazing feel like I'm 20 yrs old..."
- A. /
RealSelf /
Jun 10, 2017
"man boobs and liposuction - Scottsdale, AZ - I had male breast reduction performed by Dr Mata about a month ago or so and I'm impressed with my outcome. After looking up couple Drs in the valley and going on consultation I decided to go with Dr Mata. He explained everything in detail and after looking at his pictures with scars were almost invisible I just knew he would be the one. Now just like his pictures my results are great, I..."
- N. /
RealSelf /
Jun 08, 2017
Previous
Next
Surgical Technique

@headingTag>
A lower body lift is sometimes called a belt lipectomy as the incision is made around the belt area surrounding the lower torso. The incision is extended to the buttocks and thighs. Loose, saggy skin will be trimmed away and the remaining skin will be lifted and secured by sutures. Liposuction may be used if there's excess fat. There are also cases when the fat harvested from liposuction is reinstated into the buttocks for an instant butt lift. These procedures may be combined in one session, or they may be staged depending on the patient's circumstance.
During/After the Procedure

@headingTag>
The lower body lift procedure is performed with general anesthesia and requires an overnight stay in a hospital or accredited surgical facility. Due to its nature, a spinal anesthesia may also be administered. The surgery lasts from 5 to 8 hours depending on the number of procedures performed. Patients who have a lower body lift will experience a slow recovery process. Aside from extensive incisions, the body and skin need adequate time to adjust to their new positions created by the surgery. Most patients will need 2 – 3 weeks before returning to a light routine. It can take up to a full year for the final results of this surgery to appear.
Lower Body Lift FAQs

@headingTag>
A lower body lift creates great results for patients, leaving the body tighter and smoother. Unfortunately, scarring is unavoidable with this surgery. For most patients, the scar will run around the torso and extend to the hips, buttocks and thighs. A skilled and trained plastic surgeon will make every effort to create clean, thin incision lines. These lines will produce scarring that will be patterned similar to a g-string. Once they heal, they will be concealed by undergarments.
Painful Surgery?

@headingTag>
This surgery is performed with general anesthesia. It common during is the post-operation period that the patient will feel pain and discomfort. The healing of wounds is also slow. The patient must limit movement during the first week to avoid the risk of stretching the incision line. This is the most common complication after surgery. Pain medications will be given to help the patient cope. A compression garment is also worn to help the patient in reducing discomfort.
Does Insurance Cover This?

@headingTag>
If it is proven that this surgery is medically necessary to attain a better quality of life, some insurance providers may cover a portion of the cost. There is no guarantee that coverage will be applicable. Our billing and insurance coordinators will work with the insurance company to determine coverage benefits.
When to Undergo Surgery?

@headingTag>
It is recommended that anyone who is considering a lower body lift should be at or near his or her goal weight. If the loose skin is caused by pregnancy, it is best to postpone this type of surgery until all additional pregnancies have been completed. Any additional episode of significant weight gain may compromise the results of the surgery.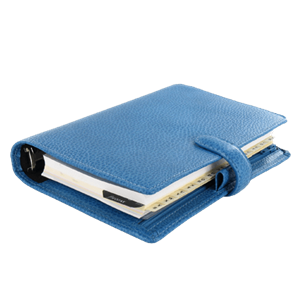 Plan Your Procedure
Average Cost

$10,000

-

$12,000

Recovery Time

7 days

Average Procedure Time

2 hrs

Procedure Recovery Location

Out-Patient
Email Us
Related Procedures